☙ Welcome to the Warren! ❧
---
Welcome to The Green Ember Wiki, The #1 fan-created Community and Encyclopedia for
The Green Ember series
by
S. D. Smith
, its
characters
, and the
world behind it.
This wiki was created in September of 2016 to provide informational articles on S. D. Smith's rollicking rabbits-with-swords fantasy-adventure books, The Green Ember series. You may visit S. D. Smith's official site and learn more here.
If you have any questions about S. D. Smith's works or this wiki, click here to be directed to our Discussion page. Alternatively, you may contact one of our admins.
Please note that spoilers are pervasive throughout this wiki; thus, caution is strongly advised in the reading of our articles.
Have an excellent time at our wiki!
♦ The Green Ember Wiki ♦
"And always, for the sake of this wounded world . . . bear the flame."
—
Lord Ramnor
☸ Portals ☸
---
Need help navigating your way through the world of
Natalia
? Perhaps these portals will be of service; you must be warned however, to enter at your own risk, as there's no telling whether you will ever come back...
🔥 Help Us Bear the Flame! 🔥
---
We have edited
228 encyclopedic articles (and more!) 5,424 times (each one being edited approximately 3.83 times) and have accumulated 165 files since September 4, 2016.
We currently have 1,420 pages (articles plus everything else), 2 administrators, and 4 users who have made an edit within the last 30 days.
We can always use YOUR help with editing, creating articles, adding categories, adding infoboxes, adding images to articles, adding links, expanding articles, and editing popular pages. All of your contributions are greatly appreciated. Thank you!
Please take note of our Rules of Conduct and Editing Guidelines before editing on this wiki. Also, if you would like to nominate future featured media, please check out our Nominations page.
⚒ Latest Activity ⚒
---
Click on one of the tabs below to view our latest activity in its respective categories. (This is a feature that will not work on mobile devices.)
---
Well, I was feeling creative again, so I decided to make some more user boxes! Yay! Please take a look and tell me what you think. Feel free to put any on your profile page! :)






- SmallsFan



- PicketFan



- EmmaFan



- JoFan



- FleckFan



- HelmerFan



- HeatherFan

Peony Bear the flame! 16:09, July 28, 2018 (UTC)

Read more >
♕ WikiNews ♕
---
October 2, 2018

The next installment in the Tales of Old Natalia series, The Wreck and Rise of Whitson Mariner, was announced.
August 14, 2018

The Quest of Ember Rising was postponed to "later." J.S. Clingman takes a temporary hiatus to finish pressing school work and other things.
July 31, 2018

The wiki-editing project Quest of Ember Rising was announced to begin on August 10, 2018 and end on September 10, 2018.
July 26, 2018

Our wiki was accepted into Literawiki's Children's Literature Footer Project!
July 19, 2018

The Essays feature was introduced.
July 17, 2018

The Special:Community feature was enabled via contacting FANDOM staff.
July 16, 2018

Our first Instagram post was made.
July 3, 2018

Our editing guidelines were written.
June 29, 2018

The Green Ember Wiki's Christian Fantasy Wiki Footer project was created.
June 28, 2018

Our Rules of Conduct were written.
June 26, 2018

This wiki came under the administration of users Pinkpeony73 and J.S. Clingman.
June 26, 2018

S. D. Smith visited and edited our wiki.
♚ Featured Article ♚
---
♛ Featured Image ♛
---
Author S. D. Smith strikes a pose in California.
♔ Featured Quote ♔
---
⚔ Polls of Natalia ⚔
---
Which is your favorite character in The Green Ember Series?
Which is your favorite book in The Green Ember Series?
♜ Related Wikis ♜
---
Christian Fantasy Literature
Go to these sites for more information!
The Berinfell Prophecies • The Chronicles of Narnia • The Door Within Trilogy • Dragonkeeper Chronicles • Dragons in Our Midst • The Green Ember Series • The Kingdom Series • The Lord of the Rings • Wingfeather Saga •
Want your community included? See how!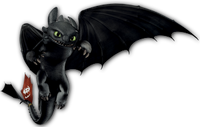 Children's Literature
Go to these sites for info or for help with your own wiki!
Alice's Adventures in Wonderland • Anne of Green Gables • The Chronicles of Narnia • Dear America • Goosebumps • The Green Ember • Harry Potter • How to Train Your Dragon • Jumanji • Keeper of the Lost Cities • Little House on the Prairie • The Magic School Bus • Miss Peregrine's Home for Peculiar Children • Oz • Peter Pan • The Polar Express • The Railway Series • Rainbow Magic • The School for Good and Evil • Tracy Beaker • The Unwanteds Series • Wings of Fire • Wonder
Want your community included? See how!